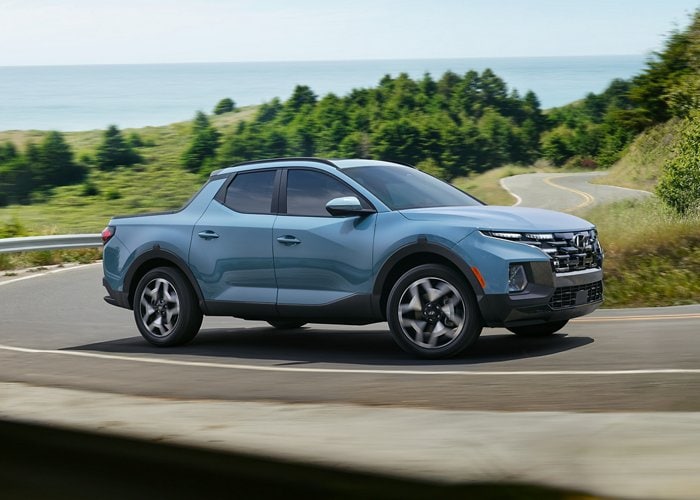 Today's car buyers want a car that has a sense of style as well as all the technology, safety, and fun features they've come to expect. Hyundai offers all of these characteristics in its models, like the new Hyundai Ioniq, Elantra, Kona, Palisade, Santa Fe, Santa Cruz, Sonata, Tucson, and Venue (models are available in a number of types and trims). You can't find a better place to get a new car than at a Hyundai dealer in Farmingdale, NY. With its proximity to Queens and Long Island, shopping for new and used Hyundai vehicles and lots of other quality used vehicles (Fords, Cadillacs, Chevys, BMWs, Mercedes and more) is convenient and cost-effective.
Here are four more great reasons why shopping at a Queens Hyundai dealer makes sense.
1) Easy Car Comparisons
Queens area Hyundai dealerships offer easy-to-use websites with responsive chat capabilities. With a little guidance from the chat attendant, a car buyer can then move on to using the website search tools that allow for easy car comparisons. Whether one is shopping online for a new or used Hyundai, narrowing down and comparing choices is simple. People can literally see the benefits of owning each of the vehicles.
2) Outstanding Certified Pre-Owned Selection
Buying new is always exciting, but there is another way to get a like-new car. Queens area Hyundai dealers' Certified Pre-Owned (CPO) inventories offer quality choices for sometimes thousands of dollars less than a new car. CPO Hyundais go through a rigorous process to ensure that all systems pass Hyundai's stringent quality requirements. A CPO Hyundai is backed by a manufacturer's warranty and is in like-new condition.
With the following benefits and protections, a Certified Pre-Owned Hyundai is a wise vehicle choice for any driver:
Remainder of the 5-Year / 60,000-Mile New Vehicle Limited Warranty*

Reinstatement of the 10-Year / 100,000-Mile CPO Powertrain Limited Warranty**

Comprehensive 173-Point*** quality assurance inspection
Hyundai offers even more CPO benefits, as detailed here. Their CPO program is one of the very best available.
3) Diverse Used Inventory
But what if a person is interested in another vehicle that's not a Hyundai; do they have to visit a Ford, Chevy or other dealership just to buy a quality vehicle? Not at all. Queens and Long Island area Hyundai dealers offer incredible deals on quality used cars one would never think would be available at a Hyundai dealership: like top-class Alfa Romeos; Lexus; Acura; Volkswagen and so many more. A great tip if one is looking for a top-notch used vehicle is to definitely stop in to a Farmingdale, NY Hyundai dealer to view their used inventory.
4) Exceptional Overall Buying Experience
Car buyers might be wondering what the takeaway is – that's easy! Hyundai dealers offer comprehensive inventories of new, used and Certified Pre-Owned cars and SUVs. Plus, Hyundai customer service is second to none. The choice is clear: shop for a car at a
Farmingdale, NY Hyundai dealer
for best selection and price.